Alexis Denisof
Talk

0
4,670pages on
this wiki
Alexis Denisof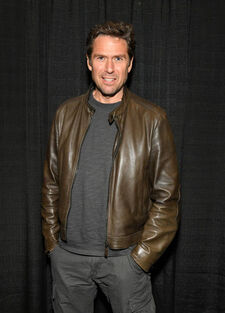 Statistics

Name
Alexis Denisof
Gender
Male
Date of Birth
February 25, 1966
Place of Birth
Salisbury, Maryland, United States
Characters
Wesley Wyndam-Pryce
Alexis Denisof is an American actor of Russian descent, who portrayed Wesley Wyndam-Pryce in Buffy the Vampire Slayer and Angel.
He has done many stage productions, including one with Anthony Stewart Head, who played Wesley's predecessor, Rupert Giles.
He had a reoccurring as a character named Daniel Perrin in the TV series Dollhouse starring Eliza Dushku.
In 2003, he married Alyson Hannigan, who played Willow Rosenberg. They had their first child, a daughter named Satyana Denisof, who was born on March 24, 2009 (her mother's thirty-fifth birthday).
External Links