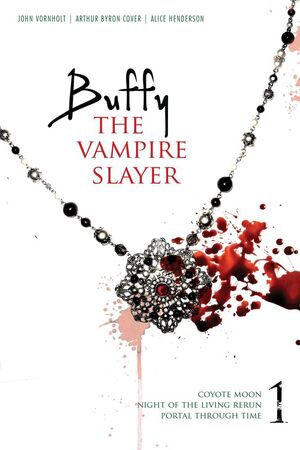 Buffy the Vampire Slayer novels have been published since 1998 by Pocket Books. Authors who have written original novels include Mel Odom, Christopher Golden, and Nancy Holder.
To date, the majority of Buffy novels have not had their canonical status confirmed. Most fans do not consider them to be official parts of canon. However, unlike fan fiction, overviews summarising the basic story of each novel (written early in the writing process) were approved by both Fox and Joss Whedon (or his office), thereby allowing the books to be published as "official Buffy/Angel merchandise."
List
Main series
Adaptations
Angel crossovers
Stake Your Destiny
Ad blocker interference detected!
Wikia is a free-to-use site that makes money from advertising. We have a modified experience for viewers using ad blockers

Wikia is not accessible if you've made further modifications. Remove the custom ad blocker rule(s) and the page will load as expected.