Kristy Wu is the Chinese American actress who portrayed Chao-Ahn on Buffy the Vampire Slayer.
She also appeared as Melissa Wu on Flight 29 Down. Other television credits include guest appearances on Joan of Arcadia, Freaks and Geeks and Moesha. Her silver screen appearances include What's Cooking?, Drive Me Crazy and Cry Wolf.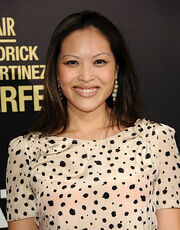 Ad blocker interference detected!
Wikia is a free-to-use site that makes money from advertising. We have a modified experience for viewers using ad blockers

Wikia is not accessible if you've made further modifications. Remove the custom ad blocker rule(s) and the page will load as expected.