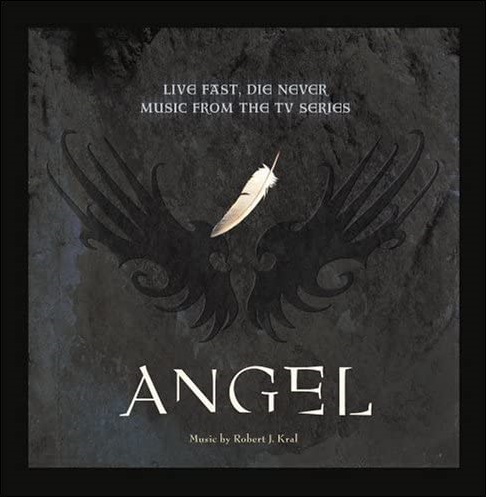 Angel: Live Fast, Die Never is an Angel soundtrack album.
The album primarily features scores composed by Robert J. Kral. In addition it also contains an extended version of the opening credits by Darling Violetta, performances from actors Andy Hallett, and Christian Kane, as well as Kim Richey's "A Place Called Home" which is featured in the episode "Shells." The album was released in the United States on May 17, 2005, a year after the show's final episode.
Track listing
Ad blocker interference detected!
Wikia is a free-to-use site that makes money from advertising. We have a modified experience for viewers using ad blockers

Wikia is not accessible if you've made further modifications. Remove the custom ad blocker rule(s) and the page will load as expected.