The Buffyverse Wiki is a collaborative encyclopedia for everything related to Joss Whedon's Buffy the Vampire Slayer and its spin-off Angel. The wiki format allows any registered user to create or edit any article, so we can all work together to create a comprehensive database for Buffyverse fans.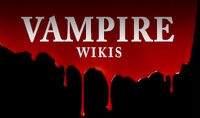 Which season of Angel is your favorite?
Last months results are in: Which super power would you most love to have? After 639 votes, 42% chose witchcraft, barely beating out slayer superhuman powers.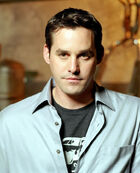 Xander Harris
Alexander "Xander" Lavelle Harris was the best friend of Slayer Buffy Summers and a founding member of the Scooby Gang. Being the only one of his group of friends to not possess any supernatural abilities, Xander was usually the one who saw everything beyond the supernatural. Besides this, Xander was known to be very humorous and sarcastic, especially in the face of danger.
Read more

Spin the Bottle
"Spin the Bottle" is the sixth episode of the fourth season of Angel and the seventy-second episode overall. Written and directed by series creator Joss Whedon, it was originally broadcast on November 10, 2002 on the WB network. Lorne performs a magic spell on Cordelia Chase to help her regain her memory, but instead the spell causes all the Angel Investigations members to lose all of their memories after their first 16 years, and they all think they are teenagers.
Read more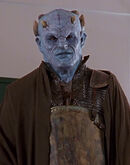 The Judge
The Judge was an ancient and powerful demon sent to wipe out the human race with his unique power of "burning the humanity out" of his victims. After being dismembered 600 years prior, Drusilla and Spike assembled him and brought him to life. The Judge was an ancient and legendary demon brought forth to this dimension in the 14th Century to rid Earth of the plague of humanity.
Read more
Ad blocker interference detected!
Wikia is a free-to-use site that makes money from advertising. We have a modified experience for viewers using ad blockers

Wikia is not accessible if you've made further modifications. Remove the custom ad blocker rule(s) and the page will load as expected.