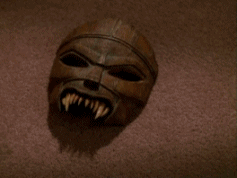 Reanimation
was the power to reanimate corpses, creating 
zombies
. It was a lesser form of
resurrection
 which not only brought back the dead but also restored the person's
soul
 and living functions. This power was a specialty of
Voodoo Priests
.
Examples
Non Canon
The necromancer Matereani had the power to instantly create zombies, making them leap from out of the ground in his presence.[10]
The alternate reality version of Kakistos cast a reanimation spell in the Sunnydale Cemetery to distract Buffy so he could get away. Worried it would reanimate her mother, Buffy let him and with Spike's help, defeated the zombies. Buffy broke the spell before it could reanimate her mother. Kakistos later cast three reanimation spells to aid him in his final battle with Faith Lehane. The spells restored his health when it was damaged and repeatedly summoned zombies to aid him. After Faith broke the spells, she was able to kill Kakistos.
References
Ad blocker interference detected!
Wikia is a free-to-use site that makes money from advertising. We have a modified experience for viewers using ad blockers

Wikia is not accessible if you've made further modifications. Remove the custom ad blocker rule(s) and the page will load as expected.