Rebekah Isaacs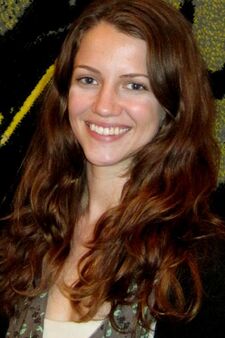 Statistics

Name
Rebekah Ann Isaacs
Gender
Female
Date of Birth
October 11, 1984
Place of Birth
Dahlonega, Georgia, U.S.A.
Job(s)
Penciller
Inker
Cover artist
Rebekah Isaacs is an artist whose work includes Buffyverse comics from Dark Horse Comics.
Selected Works
Below is a non-exhaustive sample of works by Rebekah Isaacs in the Buffyverse, as main artist for interiors and single issues' variant covers:
She illustrated as well an ultravariant cover for Angel & Faith Season Ten debut.
External Links
Ad blocker interference detected!
Wikia is a free-to-use site that makes money from advertising. We have a modified experience for viewers using ad blockers

Wikia is not accessible if you've made further modifications. Remove the custom ad blocker rule(s) and the page will load as expected.