Image =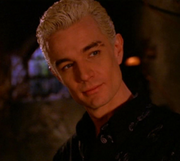 First = William Last = Pratt Appear = Buffy the vampire slayer and Angel Name = William Pratt Aliases = Spike or William the bloody Status = undead Dead Classification = Vampire, later ghost Affiliation = scooby gang, team angel, wolfram & hart, and the whirlwind Known relatives = Anne Pratt(mother, deseased) Powers = * Advanced age gives him physical abilities superior to most other vampires and demons.
   * Highly skilled in both armed and unarmed combat.
   * Fluency in several languages (such as Latin, Uganda, and the Fyarl demon language).
   * Temporarily had the ability to phase through solid objects as a ghost. 

Actor = James Masters }}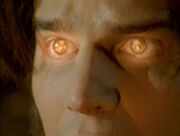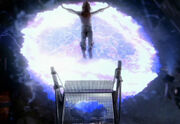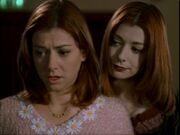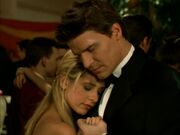 --Buffyfan1313 19:29, 7 March 2009 (UTC)
<videogallery id="0">
Video:Buffy The Vampire Slayer Haircut
</videogallery>
<videogallery id="1">
Video:Buffy the Movie - Spike's Return </videogallery><videogallery id="2"> Video:Buffy: The Movie Trailer </videogallery><videogallery id="3"> Video:Buffy and Angel - Broken </videogallery><videogallery id="4"> Video:Buffy Spike - Everytime we touch
</videogallery>